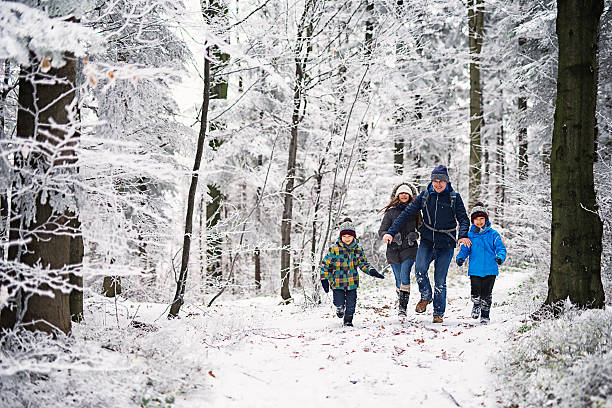 Best Winter Clothes To Help You Prepare For Winter 2021
Winter is one of the most exciting times of the year for those who appreciate the chance for some chilly outdoor fun. Whether you're into snowboarding, ice skating, snowball fights, or anything in between, there's a reason for everyone to get outside and enjoy the winter weather. Just because it's cold doesn't mean you have to stay inside! However, lower temperatures and icy conditions do mean that everyone should prepare appropriately before venturing out into the snow. Great Stuff Online has you covered with deals on all the cold weather clothing and gear you'll need for the 2021 winter season.
Gear up for Winter 
We have a great selection of winter clothing options on sale to help you stay warm during your outdoor adventures without breaking the bank. Save money on one of our high-quality duck down coats available for under $100, or keep your feet warm and dry with a pair of waterproof snow boots. 
Need to use your phone while you're outside? No problem; we have touch screen gloves that will protect your hands from the cold without restricting your ability to operate your smartphone.
Winter Fashion
If you'd rather experience winter in style and luxury than brave the elements, you'll find what you're looking for at Great Stuff Online as well. Maybe an elegant wool jacket is more your thing, or maybe you want to add a pop of color to your look with one of our winter beanies. And for those cozy winter nights sitting around the fireplace with a cup of hot cocoa in hand, you'll certainly want to have a pair of fuzzy slippers ready to go. You can take advantage of our sales on some of the best winter gear no matter how you prefer to experience the season. 
Nelk Full Send
While you're gearing up for winter, make sure to check out our 100% authentic Nelk Full Send Merchandise. Now is a great time to stock up on winter Full Send items like jackets, hoodies, hats, and socks. You can stay warm and safe while repping the Nelk boys with our line of products purchased straight from Nelk.
Don't Miss Out on the Winter 2021 Clothing Sale
Don't wait until the cold weather hits in full force; take advantage of the incredible winter clothing sales at Great Stuff Online so you're prepared and protected for whatever adventures winter 2021 has in store.