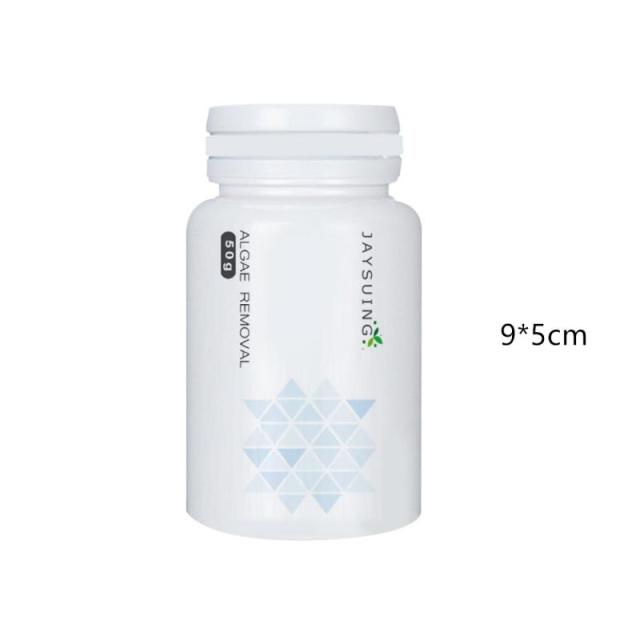 Algae Repellent Agent
Sold out
Original price
$19.99
-
Original price
$19.99
Description:

Instantly eliminate excessive algae, chlorella & moss while turning the pond into crystal-clear water with the Algae Repellent Agent. This cleaner reduces odour while balancing algae and micro-organisms which significantly improves the health and lifespan of your beloved fishes. Cleaning your pond has never been easier before, for this is the most cost-effective, sustainable, safest natural way of maintaining the clean water into your ponds!
Specifications:

Eliminates excessive moss, algae, and other micro-organisms which turn your water cloudy and unsightly.
Reduce and Control Algae Existence
It breaks down dead algae and digests leaves and grass clippings and rocks turning the water in your ponds into crystal-clear!
Safe & Efficient
It is made of safe, non-organic & non-toxic compounds, which do not cause harm to fish's ecosystem & life span.
Fast & Easy to Apply
No need to manually remove dirt; eliminate unwanted moss at high speed and efficiency and control algae growth in the water.
Product Weight: 50 g
Size: 9*5cm
Package Included:

1 * Algae Repellent Agent
1 * Spoon
Notes:

Algaecide-fish tank water tank use:
This product is an algaecide, which is suitable for ecological grass tanks and fish tanks.
To carry out a comprehensive algae removal and cleanup is the system to achieve
Ecological balance. While the algaecide kills algae,
The growth of aquatic plants has no effect.
Add in the proportion of 10-15ml of 100L water, it is recommended to use a needle to simply suck
Inject directly into the algae breeding area after use.
Note: If it is covered with algae, just pour it in.
Warning: When using an algaecide, you need to add oxygen to the aquarium, so as not to consume a lot of oxygen in the water after a large number of algae death, causing other organisms to suffocate due to hypoxia.